About Us
Years of quality support to people with intellectual/developmental disabilities built on decades of leadership
Kitty Davidson
Executive Director, Louisville KY
Kitty has 27 years experience of service provision, personnel supervision, budget management, program development and community relations in the field of services to adults and children with intellectual/developmental disabilities and their families. She started her 27 year journey in Savannah GA where she managed a therapeutic recreation center for over 500 participating athletes.
After re-locating to Louisville KY Kitty began her work into the Supports for Community Living Waiver program for Seven Counties. She filled many positions while employed there: Case Manager, Recreation Specialist and Respite Provider. After a few years she was promoted to residential manager. Seven Counties eliminated the residential program thus beginning work with a new agency, Normal Life where Kitty was employed as Assistant Executive Director.
After leaving Normal Life, Kitty completed a business proposal to begin a residential program for Christian Care Communities, AKA Kentucky Opportunities. The program was developed from scratch and became a thriving and popular choice for persons with intellectual/developmental disabilities to receive residential supports in the highly competitive area of Louisville, KY. Every goal set for this program was met and exceeded for the duration of the business relationship.
When CCC made the determination to sale our program, Kitty and the other five team members wanted to secure the future of those we loved and had supported for numerous years so the inception of Tri-Generations was established.
Kitty attended WKU on a full running scholarship while earning her Bachelors degree in Psychology.
Tri-Generations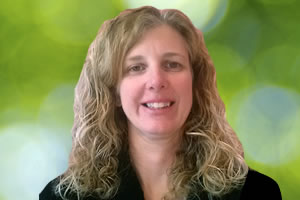 Donna Turner
Executive Director, Northern KY
Donna has 23 years of experience with service provision/supervision, personnel supervision, budget management, program development and community relations with children, adults and families with intellectual and developmental disabilities. Starting out as a residential assistant in a group home for adults with intellectual and developmental disabilities, Donna worked directly in every area of service provided by Supported Living of Northern KY (SLNK), including residential assistant, residential manager, volunteer/activity program, CLS provider, respite provider, community inclusion project, case manager and program director. In 2002, Donna accepted the role of Executive Director. Faced with a huge budget deficit, Donna made some significant changes to the organizational structure, business practices and service delivery within SLNK. After the first year of her leadership, Donna successfully turned a budget deficit of ($321,170) to a profit of $2529. With her varied experience in all areas of service/supports and focus on quality, Donna successfully changed SLNK, which became Christian Care Communities (CCC) - Pathways Northern Kentucky, to a successful and profitable organization. This success did not come without a price as CCC decided to sell the very successful intellectual and developmental disabilities programs. So, Donna joined forces with the 5 other team members and formed Tri-Generations. Donna graduated Cum Laude with her Associate's Degree in Business Administration and Bachelor's Degree in Psychology from Thomas More College. She also did post graduate work at Xavier University in Counseling Psychology and earned her Master's degree in Business Administration from Thomas More College.
Tri-Generations
Mary Burdine
Director of Operations, Somerset
Mary has worked in the field since 1978 starting her career at the institutional training facility, Oakwood in Somerset, KY, for individuals with developmental disabilities. In 1981, Mary left institutional based services to work in one of the first community programs to transition individuals from institutions to less restrictive community settings. By 1988, Mary managed a complex residential/respite program of 8 staffed residences, more than 25 direct care staff and over 30 family home and respite providers with these services supporting both children and adults. In January 1993, Mary joined the staff at BRASS (Bluegrass Residential & Support Services) as it opened to provide community based services where she managed the Adult Day Training department. When BRASS opened its second location, Mary was instrumental in the recruitment of participants and their families to the program as she managed the residential and respite program for the new site. In 2002, Mary assumed the position of Director of Operations with BRASS which became known as Pathways Central Kentucky before it was sold in 2007. In 2007 Mary and the other five team members developed and opened Tri-Generations in four areas in Kentucky. Mary works out of the Somerset, Tri-Generations office managing a part of the residential programs, and all administrative and Human Resource functions.
Mary has earned her Associate of Arts degree in General Education from Somerset Community College along with a Bachelor of Arts in Organizational Management from Midway College and an Executive Masters in Business Administration degree from Sullivan University.
Tri-Generations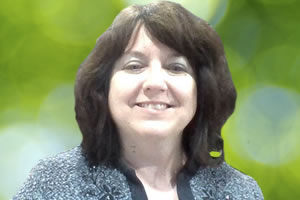 Tammy Phelps
Director of Case Management
Tammy has worked in the human service field for over 26 years. Upon completing her undergraduate degree in social work, Tammy started working in the field of services to individuals with developmental disabilities. Tammy has significant experience which ranges from direct services as a case manager to a management position with Pathways Central Kentucky as the Director of Case Management and Habilitation Services. Tammy started working for BRASS 20 years ago when it began and worked as a member of the team responsible for establishing the agency. Tammy has extensive knowledge of the service system along with broad background of working with individuals, families, and a support staff network. Tammy has a strong commitment to providing and directing staff to deliver quality services. In 2007, Tammy opened Tri-Generations with other members of this team. Tammy has dedicated her entire social work career to community based services to enhance the lives of both children and adults with developmental disabilities. Tammy has earned her Bachelors of Arts degree in Social Work from the University of Kentucky.
Tri-Generations
Karen Gardner
Retired Executive Director, Central KY
Beginning her career in 1974, Karen has experience in service provision, personnel supervision, budget management, program development and community relations in the field of services to adults and children with developmental disabilities and their families. Karen worked for Adanta where she was the Mental Retardation/Developmental Disabilities Director with management for over 130 employees and contracted personnel that provided services for individuals with developmental disabilities in a 10 county area. She also held numerous other positions at Adanta including Work Activity Assistant and Supervisor, Case Manager, Residential Manager, Director of Preschool, Early Intervention & Habilitation Services and AIS/MR (now known as SCL) Project Director. After leaving Adanta, Karen and two other ladies started and built BRASS from the "ground up." BRASS was developed to support individuals with developmental disabilities through a variety of supports. Karen, along with her two colleagues, was responsible for BRASS' inception, development and growth. BRASS successfully accomplished its aggressive business plan goals due to Karen and her colleagues experience, knowledge, reputation and outstanding abilities. After the parent corporation sold BRASS in 2007, Karen and the other 5 team members developed their own community based service agency, Tri-Generations LLC. Throughout the years Karen has also been a consultant to other agencies providing services to individuals with intellectual/developmental disabilities services in the state of Kentucky. Karen attended Georgetown College and earned her Bachelor of Arts degree in Social Work at Campbellsville University. She also earned her Master of Arts in Counseling, School of Education at Western Kentucky University.
Tri-Generations
Cheryl Flynn
Retired Director of Operations, Somerset Office
Cheryl has worked in the field for over 39 years. She began her career as a day team leader working in an institutional training facility for individuals with intellectual and developmental disabilities. After 7 years working in an institutional type setting, Cheryl focused her career helping people live in their communities by working at the local Comprehensive Care Center. She started out in a residential setting working with both children and adults and then later became the supervisor of a day program. Cheryl continued in this line of work supporting people in their communities by joining BRASS (Bluegrass Residential and support Services) . From Day Program Supervisor to Director of Support Care Services Director she continued working to help establish this agency into a highly reputable community based program. In 2007, Cheryl became a partner with the other 5 team members to open up their own agency, Tri-Generations. Her job consists of sharing responsibility for the administrative leadership within Tri-Generations Central Kentucky. Cheryl also holds the responsibility of Director of Operations over direct support services in the Somerset service area. This includes day programs, supported employment, community living supports, staffed residences and family home provider services. For the past 39 years, she has devoted her time to ensure people with intellectual/developmental disabilities have meaningful lives and valued roles in their lives. She is a Crisis Prevention & Intervention trainer which trains staff to always treat people receiving supports with dignity and respect.
Over the past 39 years, Cheryl has come from direct care services to management, from working with individuals who are institutionalized to individuals in community based services, from working with an established agency to working as a member of a team responsible for establishing a new provider agency.
Tri-Generations